For public buildings, our work process has to be reactive to the site we are based within. For many cases the building still has to be fully operational; therefore, our staff force has to ensure as little disruption as possible and we also take care to not cause noise pollution or unnecessary mess on our sites.
We can plan works around the opening hours of said public place, and we undergo weekend and night shift work when required by our clients. As our client we understand you may have particular deadlines and we pride ourselves in ensuring the job is done to the highest standard within a suitable timescale. A large job we have recently done was in Dundee for the Tesco Head Offices, and we often carry out work in shops & supermarkets during closing hours so not to affect their business.
In the past we have faced many challenges, including removing asbestos within a hospital above a live maternity ward, for more about that job please click here. We also carry out many works within school holiday times and this is our busiest time of year, so please get in touch as far in advance as possible to avoid disappointment! To see examples of jobs carried out within a school in a holiday or half term, please click here.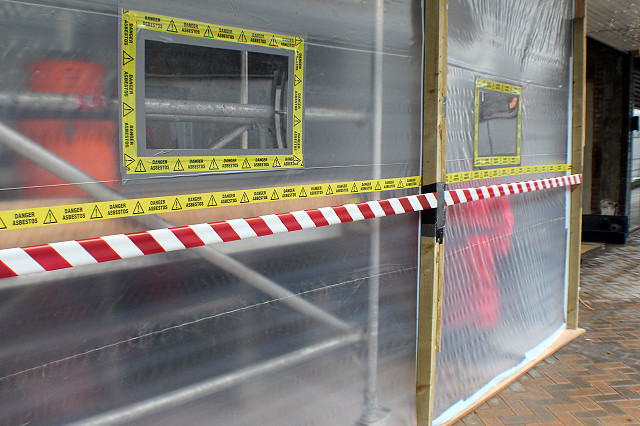 We work with local councils to maintain their properties, and this is anything from their offices to tenant's properties, schools & hospitals. On all occasions we liase with the client and provide all works to suit their needs and we take on both planned works and emergency reactive works that may be a danger to the general public, such as a burst water mains that exposes asbestos materials. We continue to provide both of these services and are always on hand to take a proactive service to ensure the safety of all involved.
Our team treat all sites with respect, and each surface is protected and thoroughly cleaned after the job has been done so it is like we have not been there! If parts of the building still need to be accessed that is not an issue and can be discussed during the planning stage, as we are aware staff members may still need to use the building.