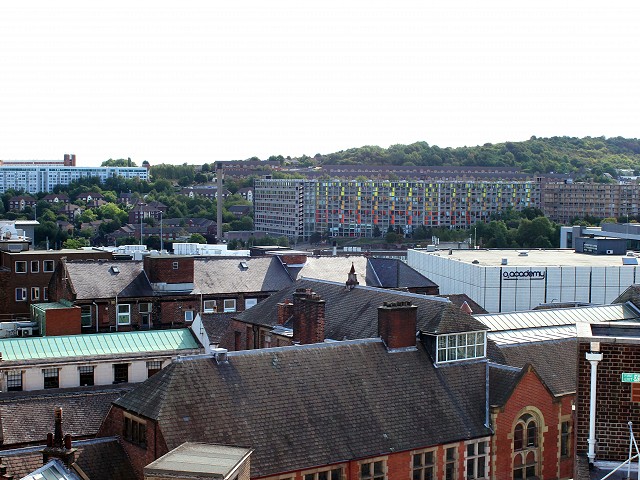 Works began in summer 2017 directly above Chapel Walk on Fargate in Sheffield City Centre for our client Coyne Group to remove both asbestos containing and non-asbestos materials before they begin their redevelopment works. These buildings will become trendy city centre accommodation – click on the link to see Coyne's plans for them. (http://www.coynegroup.co.uk/investments/10/student-development-chapel-walk-sheffield )
This job was completed in various stages, and asbestos was removed from both the internal and external of the building. Internally, asbestos sprayed coating residues, asbestos insulation boards and we also 'soft-stripped' non-asbestos containing materials including floor tiles, ceiling tiles, doors & door frames, light fittings, radiators and pipe work, carpets & carpet tiles, sinks & toilets. At E4 we are happy to undertake works that are not only the specialist asbestos licensed works, but also general works to prepare for those removals.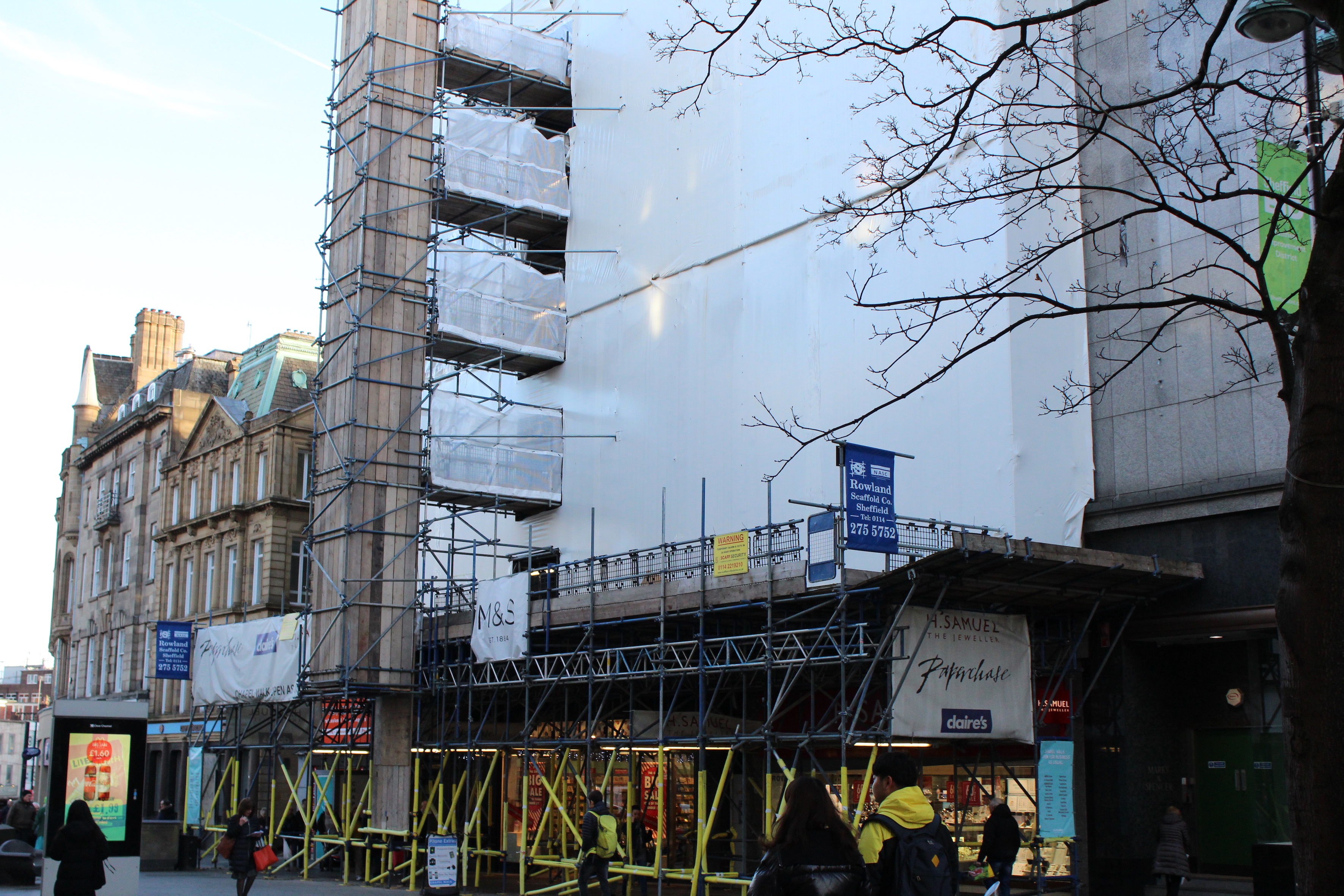 After the internal was completed, we moved on to the external windows to remove asbestos insulation lagging debris and asbestos insulation boards. These works were completed on a fully polythene-covered scaffold around the whole external of the building. The ACM were removed in highly controlled, specially built enclosures. After this, all of the remaining windows and panels were then taken out, ready for new ones to be installed.
Each stage of these works were undertaken to the highest standards, even though these works were an ongoing challenge due to the highly public location, causing issues with the council throughout the works. e4 always faces these challenges head on, and this was a great project to work on for us as a Sheffield-based company.
We are excited to see the final development within the ever-changing City Centre and wish the best to Coyne completing the rest of the development works.
Click on the images below to see some of the close up shots.