Last month we updated you with a current project we are working on (read the post here…).
We have now completed many more aspects of this project and we are making great progress on one of the largest areas, which is now on it's second enclosure within the room. This room was split down the middle and half done first.
The live enclosure has Asbestos Insulation Board (AIB) ceiling tiles, and these need to be removed in controlled conditions with full face masks, correct RPE and PPE for asbestos operatives. (read about requirements of RPE, PPE here…) The AIB needs to be wetted down with surfactant before removal in order to reduce the risk of fibre release.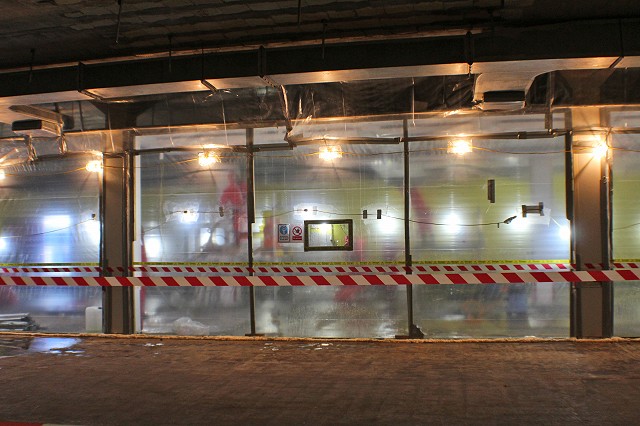 You can find out more about the different types of asbestos there are in our blog post 'What is asbestos?' here…
Our works will be due to be coming to an end early 2020 and our client will be moving very quick with demolition & redevelopment works.