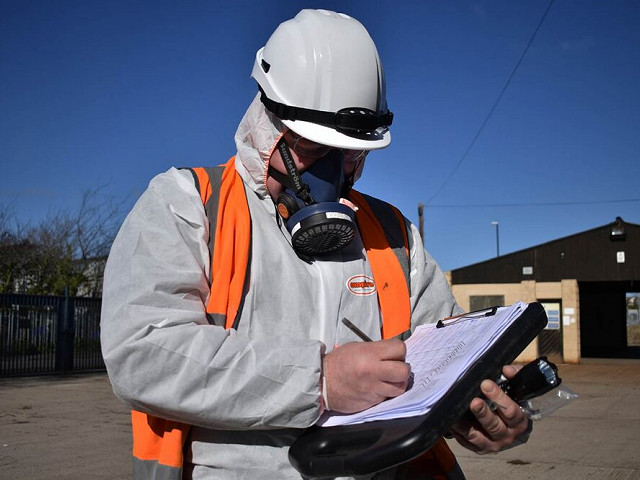 What is a hazardous waste consignment note and why is it important to receive one with every asbestos removal job carried out from your contractor?
Hazardous Waste Consignment Note (HWCN)
A consignment note is proof that a registered and licensed waste carrier has removed the waste, and passed this on to be correctly disposed of at a landfill site. It's a document that details the transfer of hazardous waste from one person to another.
This is needed for all movements of hazardous waste, including -
collections from businesses by registered waste carriers
movements from one premises to another within the same business
movements from customer premises, where another business has produced waste
It is a requirement for every removal job for any type of asbestos containing materials as evidence of correct disposal, and by law we need to keep copies of these for at least three years. As our customer, we will always provide you with a copy of this.
We are a registered waste carrier with a license from the Environment Agency. To download our current license click here - Registered Waste Carrier License.
Asbestos Waste Regulations
In the UK, we have to follow the asbestos waste regulations, outlined by the HSE.
Asbestos waste is 'Hazardous Waste' when it contains more than 0.1% asbestos. The Hazardous Waste Regulations 2005 apply, meaning you must complete a Hazardous Waste Consignment Note.
What is asbestos waste? Any asbestos product or material that is ready for disposal is defined as asbestos waste.
Asbestos waste also includes -
contaminated building materials
tools that cannot be decontaminated
personal protective equipment (coveralls)
damp rags used for cleaning
As a licensed asbestos removal contractor, we will always correctly dispose of any contaminated and hazardous waste for you.
Exceptions to needing a consignment note
When asbestos is being encapsulated (read more about what encapsulation is), this means that there usually will not be any asbestos waste removed from the area, only safely maintained. If this is the case, we will notify you at the time that a HWCN is not required.
If you are unsure about your asbestos removal project and whether you need a hazardous waste consignment note, get in touch for a free asbestos advice and consultation.