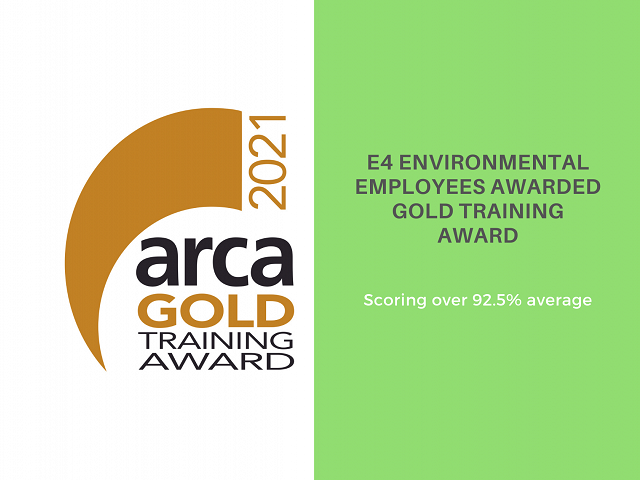 Our dedicated asbestos employees, at both operative and supervisor levels, have been awarded the ARCA Gold training certificate.
ARCA are the Asbestos Removal Contractor's Association.
As a member, our asbestos removal training is done through ARCA and this year we've achieved gold status.
What is Gold status for asbestos removal training?
With ARCA, our chosen training provider, we have fit certain criteria to achieve an average scoring of 92.5% across all delegates trained.
Why is it important to get good asbestos removal training?
Asbestos removal training is done each year for all employees to make sure that they are refreshed and updated with any changes. The HSE regulations are subject to updates, so when these happen the training with ARCA is updated.
To safely carry out asbestos removal, all employees must have had up-to-date training.
The training for new operatives is a full 3-day course, and after this a yearly refresher is needed in the form of a 1-day course.
Topics covered include -
Asbestos Health Effects
Respiratory Protective Equipment (RPE)
Personal Protective Equipment (PPE)
Controlled Stripping Techniques
Emergency Procedures
Enclosure Entry Exit Procedures
As asbestos removal procedures are extremely regulated due to health and safety reasons, all aspects of the work needs to be covered.
Our gold star team will be on board to help you with your asbestos removal projects.