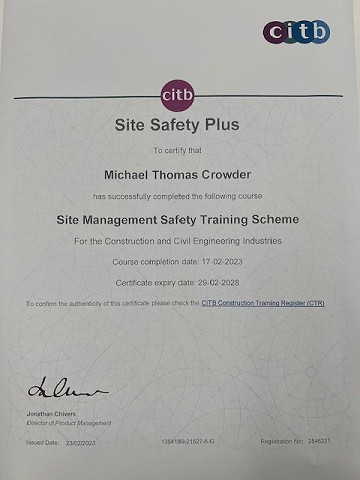 Congratulations to our one & only Michael Crowder for passing the CITB, Site Management Safety Training Scheme course (SMSTS).
This course is one of the most highly regarded training courses within the construction industry available for site managers and supervisors. This course helps managers to: - Develop a better understanding of the legal, moral and social responsibilities of their role - Manage health and safety on site in accordance with current legal provisions - Show evidence of health and safety compliance.
You smashed it, just like we knew you would!!